The best sports and entertainment news you can't do without, including LeBron passing Jordan on the scoring list, Game of Thrones season 8 trailer and more.
LeBron passes Jordan on the all-time scoring list
In the latest chapter of Jordan vs. LeBron that surely will have Stephen A. Smith, Max Kellerman and the talking heads on ESPN hot and bothered all day, LeBron passed Jordan to move up to fourth on the all-time scoring list Wednesday night. This is an incredible achievement for LeBron, but he's not better than Jordan. Talk to me when he has six rings and six Finals MVP's.
Until then, I don't want to hear why LeBron is greater than Jordan. The Lakers won't make the playoffs this year after LeBron missed 18 games with an injury, then dropped a grenade in the locker room with the Anthony Davis trade rumors, blowing up any chemistry built in the first few months of the season. The king is quickly turning into the court jester.
Kyler Murray's "bad" interviews are fake news
The latest example of NFL Draft misinformation and "fake news" comes from NFL Network's Charley Casserly who reported Kyler Murray's interviews at the Combine were among the worst he's ever heard for a highly rated quarterback. How he managed to overcome being a bad interview to outplay Baker Mayfield, win the Heisman Trophy and lead Oklahoma to the College Football Playoff is beyond me. Considering the Cardinals may be shopping Josh Rosen, that tells me Murray aced the only interview that matters. Good thing Murray is trying out for the NFL and not his high school debate team.
Chicago Bears sign kicker Chris Blewitt
After the Cody Parkey double-doink experience, the Bears signed Chris Blewitt in an attempt to solidify the kicker position. I could come up with some clever puns for this, but the man's name is Blewitt, the jokes write themselves with this one.
First look at Jalen Hurts in an Oklahoma uniform
Step into your hot tub time machine and go back to 2016. What if I told you then that Jalen Hurts, who was fresh off helping lead Alabama to the National Championship Game as a freshman, was now at Oklahoma? You'd look at me sideways like your dog looks at you when you talk to it. But here we are, as Hurts released the first look of him in a Sooners jersey.
Kansas' streak comes to an end
Kansas won at least a share of the Big 12 title for the last 14 years, the longest streak in college history, breaking the record held by UCLA from 1967-1979. The last time Kansas didn't win the Big 12, Facebook was one month old. Let that sink in. We've come a long way, fam. Bill Self's team just has to start a new streak next year.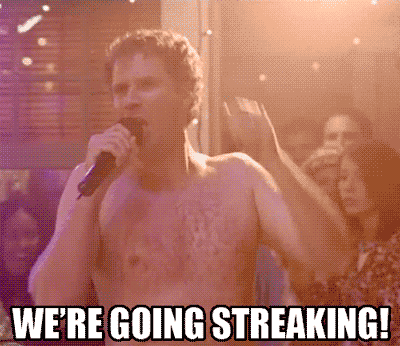 Game of Thrones season 8 trailer
Winter is here. The final season of Game of Thrones is coming on April 14 and the season 8 trailer released earlier this week is the perfect teaser for die-hard fans of the HBO series. The trailer does just enough to show you Arya, Cersei, Tyrion, Jon, Daenerys, and the rest of the gang from Westeros, but it also doesn't really show you real footage of the final season. Part of that is by design to keep every last detail a secret like it's the recipe for Coke or KFC's 11 herbs and spices, but another part of it is because it's literally dark. I know Motel 6 is nowhere to be found, but can't someone leave the light on?
Best wishes to Alex Trebek
F**k cancer. Jeopardy host Alex Trebek announced on Wednesday he is fighting Stage IV pancreatic cancer. Trebek, 78, has hosted Jeopardy since 1984 and is in his 35th season and intends to keep working as he fights this insidious disease.
"Under the terms of my contract, I have to host Jeopardy for 3 more years. So help me. Keep the faith. And we'll win."
What is a legend?
Power ranking the best cereal
After a story that pulled on the heartstrings, let's close out with something much lighter, a ranking of the best cereals in honor of today being National Cereal Day. I was as shocked as you were that it's not considered a national holiday and we had to go to work and school. Normally, I'm a believer of the Ron Swanson philosophy of "giving me all the bacon and eggs you have" but a good bowl of cereal — at any time of the day — can really hit the spot.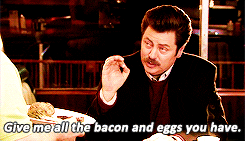 I'm not that flashy when it comes to my cereal choices. I don't eat Trix because they're for kids. I don't typically go for the overly sugary stuff because I'm already sweet enough as it is, but I will make some exceptions.
Honey Bunches of Oats with almonds
Corn Chex
Life
Cinnamon Toast Crunch/French Toast Crunch (best residual milk to drink)
Golden Grahams
What are your favorite cereals? Give a shout in the comments and chime in on Twitter.