Green Bay Packers great Donald Driver spoke with FanSided and was able to break down the differences between Aaron Rodgers and Brett Favre. 
Former Green Bay Packers wide receiver Donald Driver will never have to pay for a drink outside of Lambeau Field. The man is no doubt a team legend and made countless incredible plays for the offense.
Driver has also suited up with two of the best players in team history: Aaron Rodgers and Brett Favre. So, just how different are the two signal-callers when it comes to leadership qualities? Well, Driver had the answer in a recent interview with FanSided's Mark Carman.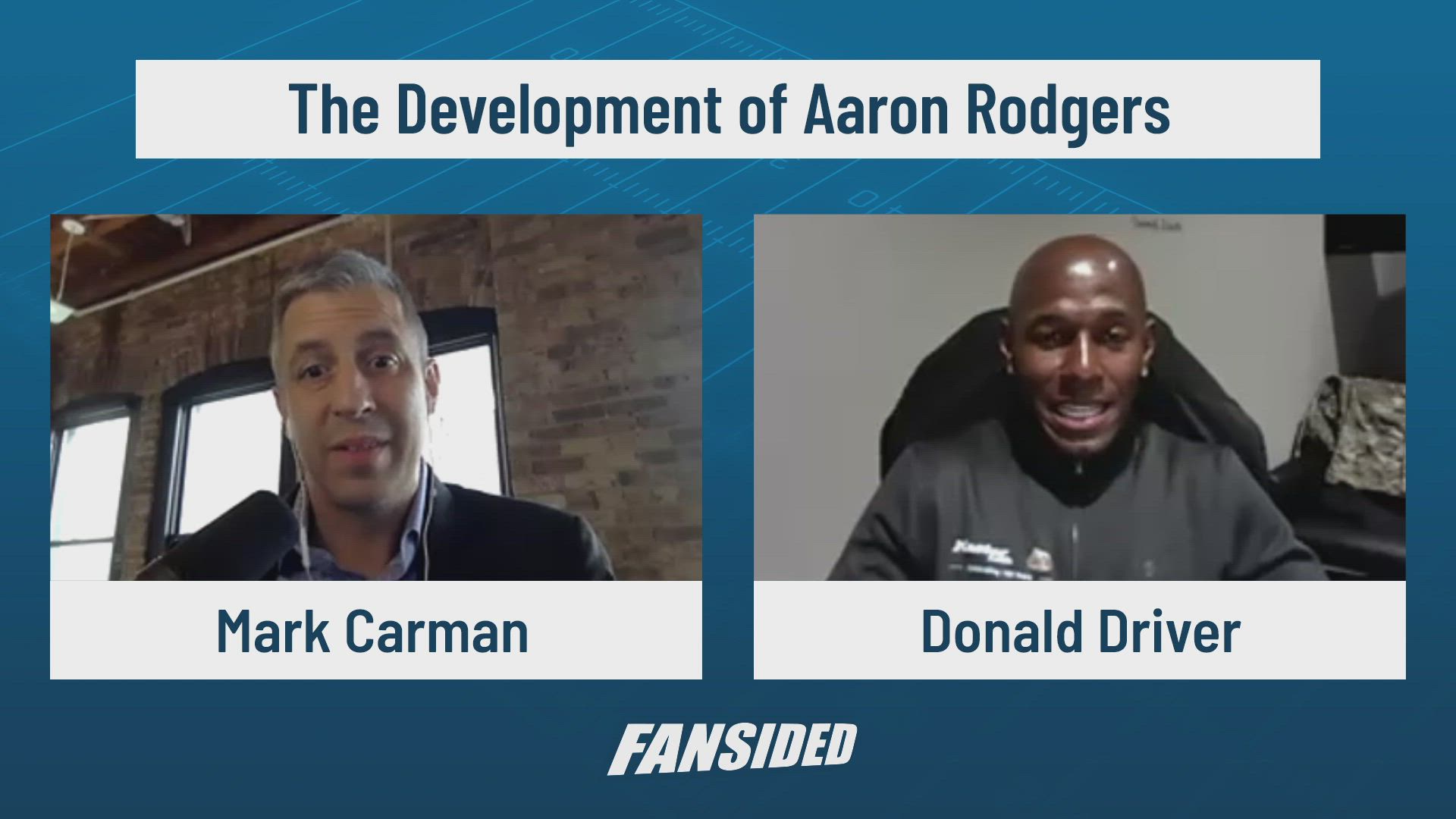 Packers legend Donald Driver discussed the similarities between Aaron Rodgers and Brett Favre
"I think both of them led in their own special way," Driver said. "Aaron is a little bit more vocal, he's going to say what's on his mind and tell you that you need to make a play. Brett just played the game. He would always say hey watch me play, he was never a vocal guy. We were able to see that.
"I tell them all the time, I think I learned something from both of them. With Brett, when I played with him, I played the game and I was never vocal.  I played the game. When I got knocked put across the middle, I got up and showed the other players he never hurt me."
As for playing with Rodgers? Well, Driver didn't hold back in saying that the future Hall-of-Famer would never hesitate in telling his guys what he wanted to see out of them.
"I look at Aaron and I learned something from him even though I'm older than him," Driver said. "I learned that he was more vocal and at that time when he came in, I was more vocal to our receivers in saying we have to make plays, we have to go out there and make a commitment that every ball that's thrown to us, we're making (a play). It was exciting."
Driver clearly loved his time making plays for both quarterbacks. Fans sure enjoyed watching it too.
Donald Driver spoke to FanSided on behalf of Wisconsin-based company Master Lock, and the 'Community Champions' program, spotlighting those who go above and beyond in their communities. Learn more at MasterLock.com.